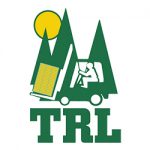 Thompson River Lumber Co of MT, Inc.
Diesel and Heavy Equipment Mechanic
As our mechanic you will work on a variety of tasks, everything from pressure washing to repairs on stationary pump engines through light vehicles, onto forklifts and heavy equipment.
Whether it is routine maintenance and light repairs including some welding; to complete engine overhauls, hydraulic and pneumatic repair. Tire changing and shop cleanup or parts organizing you will find your skills appreciated with us.
We are looking to fill this opening with an experienced mechanic who is self-motivated, a conscientious team player with a positive attitude. Attention to safety and detail are a must.
We are professional company with supportive leadership at all levels.
Please see the following minimum requirements for this position:
You need to provide your own hand tools and storage. If you have proper experience as a forklift mechanic, heavy equipment mechanic, truck mechanic, or automotive mechanic you will understand the importance of quantity and quality of tools. (A list of tools required can be provided during an interview)
Minimum Experience of 3 years in one of the above fields
Full Time position Wages DOE.

Very detailed record keeping
Must have good communication skills
Assisting with other plant wide duties during projects and other downtime events.
Assisting with maintaining plant water system

Contact Teresa at 406-827-4311 x211
Benefits available include: 401K-Profit Sharing, medical, dental, vacation, sick days, vision, life insurance, flex. Valid drivers license required.