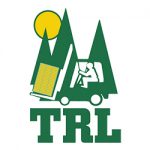 Thompson River Lumber Co of MT, Inc.
Thompson River Lumber is looking for a team member to be a heavy machinery operator to work in the log yard at our mill.  Applicants must be able to operate large heavy equipment such as a Wagner loader.
Primary job will be safely unloading log trucks with the Wagner; but may also be asked to feed the mill logs and other duties as might be assigned.  Operator must be able to identify tree species by the bark on the logs.
Operator must be able work long hours sitting in one position and must be able to operate equipment efficiently and safely; and have the ability to perform some light maintenance on equipment that they operate.
Applicants must always have the ability and experience to work in safe and prudent manner using the appropriate PPE; and be capable of monitoring the condition of the equipment always.
Occasional lifting up to 40lbs is required in this position.
40+ hours per week. Wage DOE Benefits Available including:  Sick days, paid time off, medical, dental, vision, life insurance, flexible spending plan, 401k profit sharing.  Applicants must have a valid driver license.