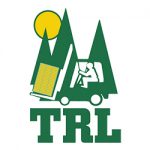 Thompson River Lumber Co of MT, Inc.
Thompson River Lumber is looking for a forklift operator to join our team.  Our forklifts play an important role in our production process.  We are looking or an operator that has a commitment to safety, attendance with a focus on production. 
Forklift Operator
Duties and requirements
Unload lumber from sawmill.
Stage lumber in yard in order of size and species.
Load kilns as directed, checking that loads are centered and straight.
Unload kilns as directed and stage in yard.
Feed planer with dry lumber or reman products.
Keep yard areas clean and organized.
Empty trash bins as needed.
Be able to enter and exit the machine consistently to remove or add bunks every other unit.
Ability to lift 50#'s occasionally and 20 #'s consistently.
Be available to work overtime as lumber flow changes.
Prompt and dependable attendance
Be able to work in varying weather as temperature and inclement weather are part of working in an outdoor environment depending on the season.
Be able to check fluids and perform pretrip and post trip inspections.
Applicants should have 3-5 years of verifiable production experience on a large forklift, and must be able to demonstrate the ability to safely and proficiently operate a forklift.  The right candidate with equipment experience will be considered for training. 
40+ hours per week. Wage DOE
Benefits Available including:  Sick days, paid time off, medical, dental, vision, life insurance, flexible spending plan, 401k profit sharing.  Applicants must have a valid driver license.