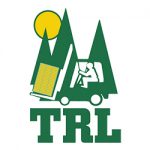 Website Thompson River Lumber Co of MT, Inc.
TRL is seeking an individual to fill the position of Boiler/Kiln operator.  This person will need to be team oriented, be able to operate the boilers and kilns in an efficient and safe manner.  Operator must have a current class 3 boiler license with the ability to test for a class 2 with hands on training and time.
Responsibilities include but are not limited to:
Reading Instruments and Gauges
maintaining fuel piles
cleaning grates
maintaining appropriate documentation of boiler log, general maintenance tracking and checking lumber moisture content
daily pass downs
water testing and chemical adjustments
Hands on general maintenance of boiler and kilns are required
In a downtime situation, you must be able to use your skills to analyze cause of breakdown with equipment. Then you will determine and carry out maintenance or repair actions required to return the equipment to effective operating conditions.
All workers at Thompson River Lumber must follow and adhere to safety lockout procedures and strictly adhere to plant safety rules as well as follow excellent housekeeping practices to help maintain a clean work environment.
You must be able to work independently as well as in a group, good communication is always essential.
Applicant must be a motivated self-starting individual with a good work ethic and flexible schedule.
Occasional lifting is required.
Occasional equipment operating such as forklift, front end loader, man lift, skid steer.
This facility runs 24 hours per day, 365 days per year, requiring a rotating day/night work schedule.
Applicant must be able to communicate across departments and with other operators and supervisors about kiln schedules and quality and with millwrights regarding maintenance needs.
Benefits Available including sick days, paid time off, medical, dental, vision, life insurance, flex, 401K, profit sharing.
Experience requirement:  minimum of a valid MONTANA CLASS 3 BOILER LICENSE and a Valid Montana Driver's License.