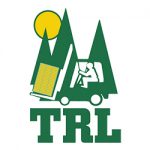 Website Thompson River Lumber Co of MT, Inc.
Thompson River Lumber CO is seeking a person to fill the position of Sawmill Electrician.  We are looking to fill a current opening position as a multi-craft Maintenance Sawmill Electrician with a person who is self-motivated, a conscientious team player with a positive attitude.  Please see the following minimum requirements for this position:
3-5 years experience in sawmill environment
Ability to work safely / understands Lock out / Tag out
Ability to interpret electrical schematics and drawings
Ability to use electrical test equipment, multi meter, megger , amp probe
Basic understanding of PLCs and ladder logic
Ability to weld a plus but not necessary
Trouble shoot electrical issues independently
Familiar with  480v 3 phase motor starters
Ability to trouble shoot  240v,  120v, and 24v circuits
Hydraulic troubleshooting a plus
Knowledge of Variable Frequency Drives a plus
Has own tools
Available to work overtime
Competitive Wage D.O.E. Benefits include availability of Medical, Dental, Flex, AFLAC & 401k Profit Sharing.